With today's tremendous options, the choice of designer wallpaper and the way it's used influences the overall decorative scheme in a big way. wallpapers have always played a big role in enhancing interior design. Below are the top ways wallpaper enhances any room design. For your wallpaper wishes, the best choice for you to explore the best wallpaper shop in Bangalore, Curtains N More.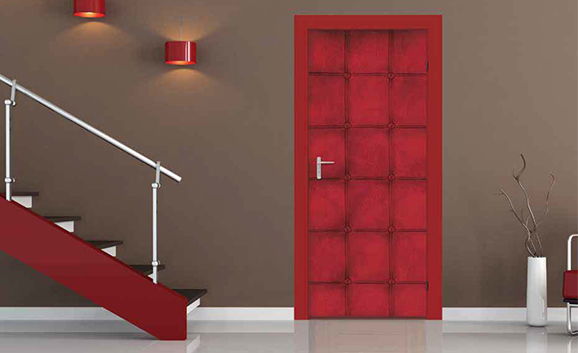 1. Adds drama
Without having to invest in expensive art or lighting, designer wallpaper is a great way to enhance a room design with a bit of dramatic "wow!". Whether a marbleized pattern with shimmering gold splashes or a whimsical forest motif, wallpaper can really wake up space through colour and art.a space through colour and art.
2. Covers doors creatively

Let's not overlook doors as surfaces with covering potential. Get creative by using wallpaper on door panels for a varied look. And those outdated sliding mirrored closet doors? Cover them with removable adhesive as a modern alternative.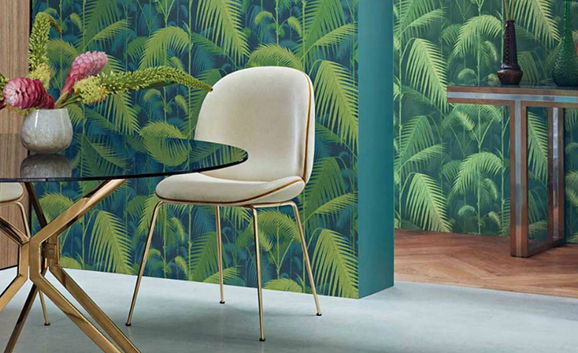 3. Brings in nature
Adding an element of nature is not limited to placing a lovely fig leaf tree in the corner. Floral prints can evoke a colourful spring garden in the living room while a verdant fern pattern gives the home office a sense of calm
4. Invites accent walls

Accent walls play a key role in enhancing a room design. Offer another layer of colour and pattern wallpaper on a prominent wall, a niche, or chimney wall for added interest. Textured wallpaper goes above and beyond with another design element added.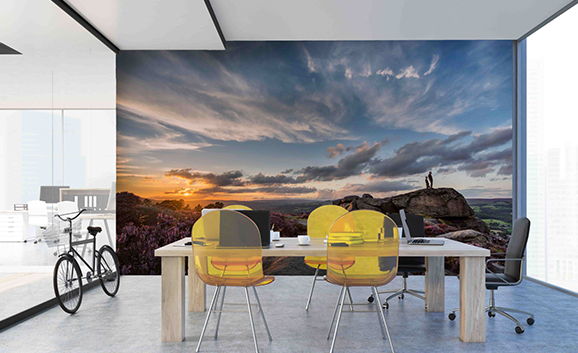 5. Acts as art
Designer wallpaper itself can act as a work of art. Whether covering an entire wall or framed in pieces, this is a way to infuse a room design with decorative beauty. Customize your wall in both colour and paper with paintable textured wallpaper. Its bark-like texture will help bring a room design to life.color and paper with paintable textured wallpaper. Its bark-like texture will help bring a room design to life.
6. Dictates style
While wall color encourages mood, designer wallpaper design does this and a bit more. Visually, it offers a direction towards a particular style. A damask print perfectly denotes a traditional bedroom just as a honeycomb one does for a contemporary dining room or one for a global style living room.
You Might Also Like: Choosing The Suitable Furnishing Fabric