Just think about Lying in your cosy bed after doing the whole day work. Keeping your eyes closed, and all ready to fall asleep but the bright light makes you kept up. The street lights and vehicle lights Intrude through your curtains. What you do then? Or How you feel at that moment? Yeah... We can realize that most Bangaloreans are living in and near the city, So what can you do about it?
In our Bedrooms, Many sources of lights are there. And even getting tonight, Our rooms are filled with lights, From Lamps to Laptops and Tv's to phones etc. All these we can switch off when going to bed. But then comes the real issue, The Most intrusive lights such as street lights and early morning lights? Its the point where the importance of Blackout lining raises.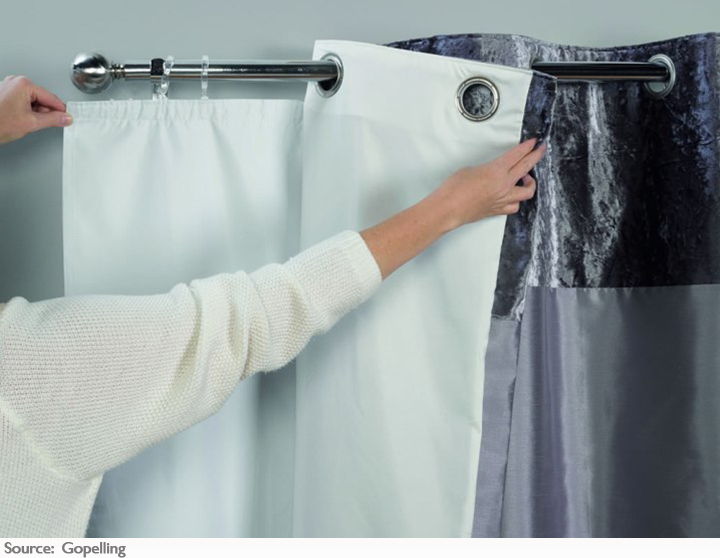 Exactly, What is Blackout lining?
Blackout lining is a tightly woven, Restrained fabric That is sewn on behind of your curtains. It helps to block the outside light not to enter your rooms. This makes it perfect for anybody bothered by having a bright room while they're trying to sleep, this includes shift workers or people who love relaxing on those bright, lazy Sunday mornings.
"Curtains n more" can realize the need for those who relaxing lie-ins but it's hard to do with the sun creeping through your curtains. It's even worse when you're a late shift worker taking your mid-day sleep.
Sometimes, The interruptions in deep sleep is a reason for Higher stress levels, Black-out lining is definitely something which can considerably buy along with curtains.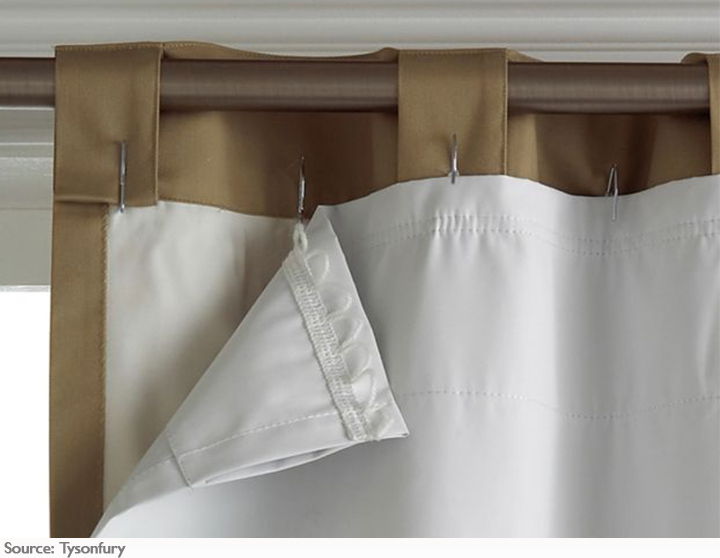 A lot of Hotels tend to be placed in densely populated and highly lit areas, Mostly the High-class hotels are chosen by busy business peoples or families who have just stepped off the plane, ready for a relaxing post flight sleep. It's important for the Hotel management that their customers make the most of their stay, So they will use blackout curtains to ensure that your isn't too bright at night and you can get a quality night's rest.
Blackout curtains are mainly used by hotels, Blackout-lining is affordable for many people looking to buy made-to-measure curtains. Paying a little extra to ensure that extra bit of comfort each night is well worth the consideration.
The Best curtain fabric shop in Bangalore "Curtains n more" has a wide variety of curtains and related accessories for your home decor. The Best Quality Curtain Fabrics at a convenient price. Our team of Fabric Experts are here to always help you.